Everything we have ever done is nothing compared to where we are going
Trailblazers and patent holders, Fluid Quip Technologies is on a mission to build a sustainable bioeconomy. Decades of pioneering design, development, and technological breakthroughs in Agri-Tech engineering have laid the groundwork for what's next.
As part of leading agtech innovator Green Plains, together we are transforming our world, creating a cleaner, more sustainable future.
Building a network driven by the same purpose.
Making a positive impact on the customers and communities we serve requires building sustainable businesses that combine low-cost production and leading-edge technologies with seasoned management and dependable execution. From quality animal feeds, sustainable proteins and novel ingredients, to specialty alcohols and earth-friendly biofuels, our focus is always on adding value.
Ready to talk about a project?
Fluid Quip Technologies - United States
6105 ROCKWELL DR.
CEDAR RAPIDS, IA 52402
319-320-7709
FLUID QUIP MECHANICAL - UNITED STATES
300 COMMERCIAL DR.
COLUMBUS, WI 53925
920-350-5823
Fluid Quip Technologies - South America
R. Impanema, 700 – Ap 603
Uberlândia/MG – 38411-038
+55 34 9 9977-7845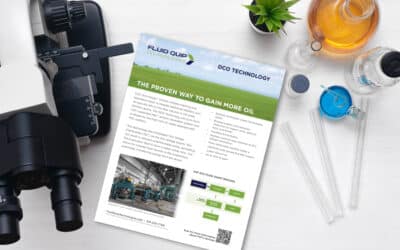 DCO™ TECHNOLOGYDCO technology utilizes multiple washing and separation steps to liberate additional distillers corn oil typically left on the fiber fraction in the DDGS. The DCO technology was born from FQT's patented MSC protein separation system and is integral to...