We deliver clean promises to help you keep yours
Fluid Quip Technologies is committed to building a better, more efficient, cleaner and more sustainable future. That's why the bioeconomy leaders look to us for innovative solutions to help achieve their goals.
Protein production to produce more revenue
Now you can produce a high-quality alternative protein product from your operation, diversifying your plant's revenue stream. Fluid Quip Technologies can get you there quickly.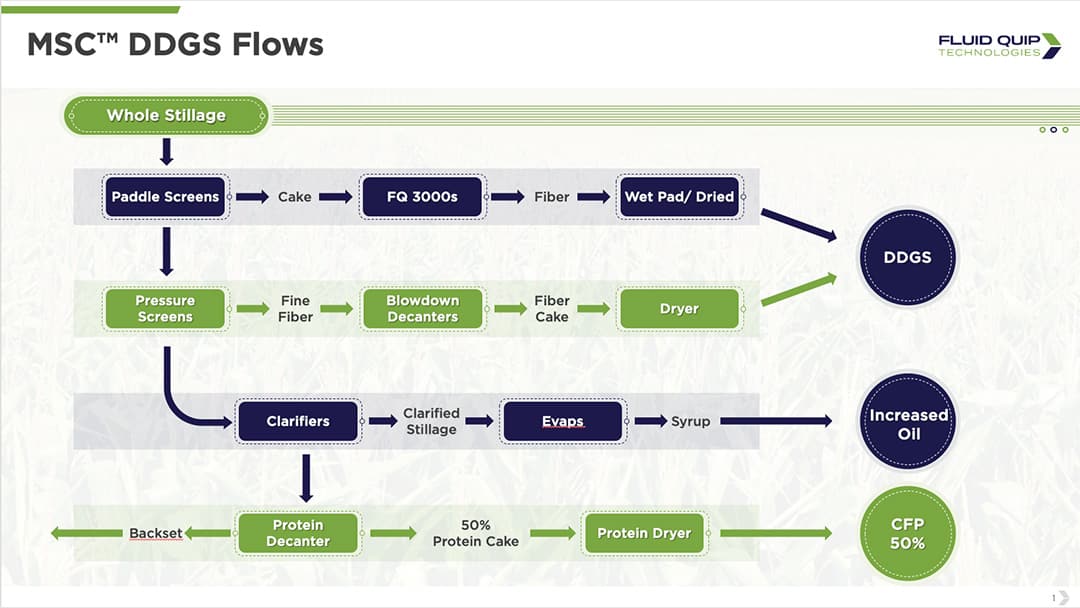 MSC™ Maximized Stillage Co-products
Improves DDGS quality/value
Proven corn fermented protein
value above SBM
8 plants in operations/
4 additional plants under construction
~10% plant throughput gain
>20% increase in oil yield
~$.10-$.20/gallon additional EBITDA
Less than 3-year payback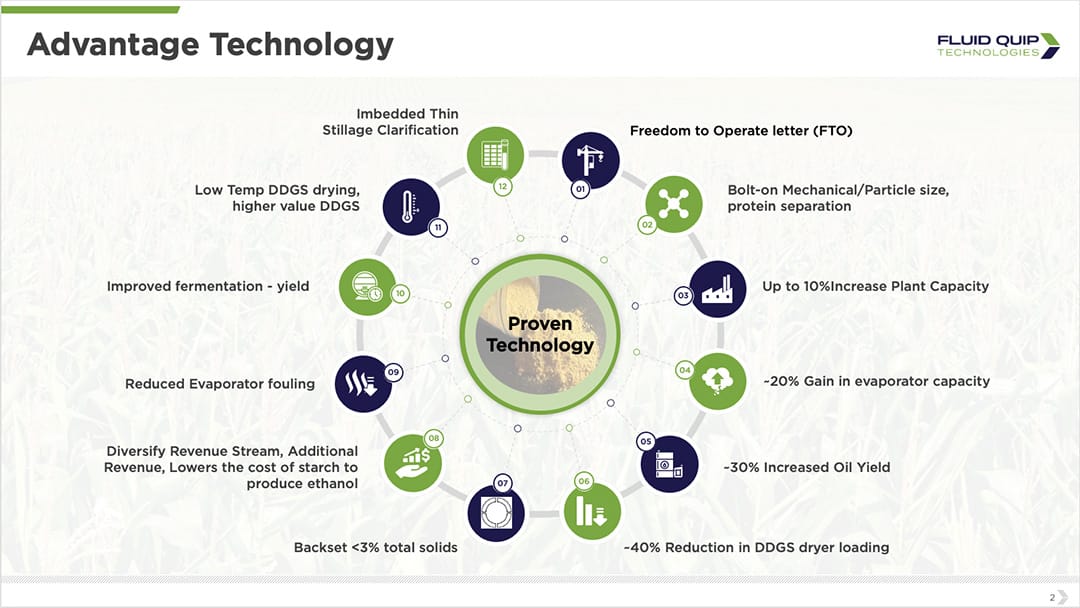 Produce a high-value alternative protein product

MSC produces corn fermented protein, a 50% purity protein product that trades in the alternative high-value protein market and is a unique blend of spent brewer's yeast and corn gluten meal. The protein has shown great success in the pet food, aqua, dairy, poultry, and swine markets. It's an excellent way to significantly diversify your plant's revenue stream.
MSC™: U.S. Patents: 8,778,433, 8,813,973, 9,066,531, 9,963,671, 10,160,932, 10,190,076, 10,233,404, 10,266,790, 10,519,398, 10,800,994, 10,875,889, 10,926,267, 10,995,346, 11,220,663, 11,230,504, 11,427,784, 11,603,507 and EP 2410869 and Canada: 2,763,476
Produce High-Purity Alcohol with energy-efficient distillation that is integrated with existing plant designs. Fluid Quip Technologies' patented low-energy distillation system allows flexibility for new and existing ethanol facilities to produce high-value alcohol products while reducing overall energy load. The FQT system produces High-Purity Alcohol, including GNS products, that have some of the lowest impurity levels across the industry. The integrated system also requires significantly lower energy than competing distillation technologies. Diversify revenue while lowering CI with FQT's industry leading distillation systems.
Bolt-On Technology and Equipment
Replacement/modification in-kind to all plant designs
Compatible with vaccum or pressure distillation designs
Design modification to existing beer column, rectification and stripping column; increases capacity up to 10-20%
Full Plant Benefits
Up to 40% lower energy than competing system
Potential reduced overall CI score
Lowest product impurity levels
No additional water required
Reduced backset/water
GNS ALCOHOL
Ultra pure quality levels
Beverage grade
A greener alternative
NEW DCO Technology Oil Separation
A proven way to gain more Corn oil from your ethanol production process

Demonstrated performance through years of testing in our protein systems, this technology encompasses a multi-stage fiber washing with thin stillage clarification. A series of washing and clarification steps provide additional opportunities for the corn oil to be separated from the fiber for collection by the plant's existing oil recovery system. Centrate from the fiber washing is sent to a final separation step to partition free oil from residual solids, producing an evaporator feed high in oil and low in suspended solids.
Because the DCO Technology™ system uses a fraction of the MSC™ patented protein separation technology, it is substantially less expensive. DCO Technology is housed within a new process building, constructed independent of the existing plant. This new building can be easily expanded to house the full MSC system when needed. A smaller footprint and streamlined equipment process means a relatively short construction timeline; as a result, biofuels facilities can quickly take advantage of rising oil values.
DCO Technology has many stand-alone benefits today, and can be a significant step toward the MSC protein system tomorrow.
Short build time, rapid payback
Project Details:
Bolt-on proven technology and equipment

Short construction and design time leads to faster return

FQT-designed engineering reliability and performance

New stand-alone building with a relatively short construction timeframe
Full Plant Benefits:
Reduced enzyme cost/usage, saving millions per year

Backset clarification, with potential lowered unfermented solids

Potential backset organic acid reduction

Healthier fermentation

Lower suspended solids in evaporator stream

Proven performance-technology running full-scale in multiple plants

A significant step toward the MSC protein system

Streamlined system operation and maintenance
MSC™: U.S. Patents: 8,778,433, 8,813,973, 9,066,531, 9,963,671, 10,160,932, 10,190,076, 10,233,404, 10,266,790, 10,519,398, 10,800,994, 10,875,889, 10,926,267, 10,995,346, 11,220,663, 11,230,504, 11,427,784, 11,603,507 and EP 2410869 and Canada: 2,763,476
DCO Technology utilizes multiple washing and separation systems to liberate additional distillers corn oil typically left on the fiber fraction in the DDGS. DCO Technology was born from FQT's patented MSC protein separation system and is integral to the high corn oil yields obtained with MSC systems.

find out how much more oil you could be getting!
ENGINEERING & DESIGN CONSULTING
PUT DECADES OF EXPERIENCE TO WORK IN YOUR PLANT
Looking for insight and advice on process improvements, optimization, and design? Fluid Quip Technologies engineers bring decades of real-world knowledge gathered in the field.
PURE PERFORMANCE FROM HIGH PURITY SUGAR
Pure sugars are now purely affordable. Fluid Quip Technologies put you on the leading edge of production capabilities, enabling you to produce more value for more markets.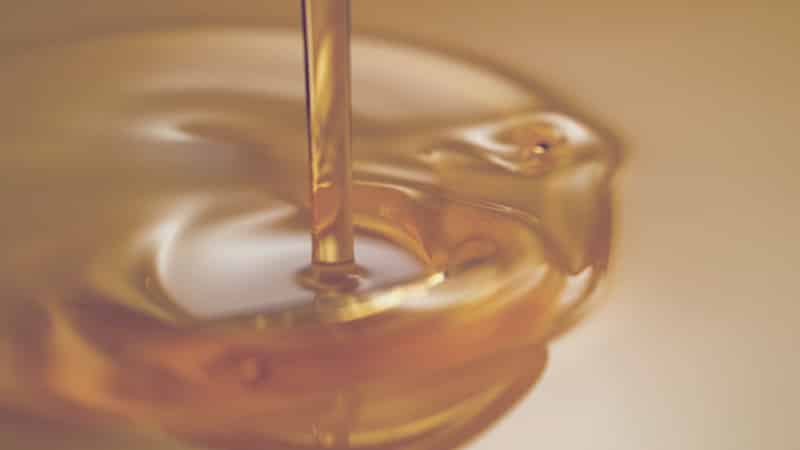 For Producers
CST™ Clean Sugar Technology – HIGH QUALITY, LOWER Carbon Intensity than traditional sources
Produce a lower carbon intensive sugar stream
Bolt-on commercially proven technology for ethanol plants
Operating since 2016
Get an equivalent sugar quality to a corn wet mill process with a >40% carbon reduction. CST not only produces an industrial sugar stream, it also yields a high-value corn oil stream and can produce valuable animal feed products, including a high-purity protein. The renewable chemicals market is growing rapidly, requiring a significant carbohydrate source. Add this system to a current ethanol facility to provide a sugar slipstream to meet those needs and significantly diversify a plant's revenue streams.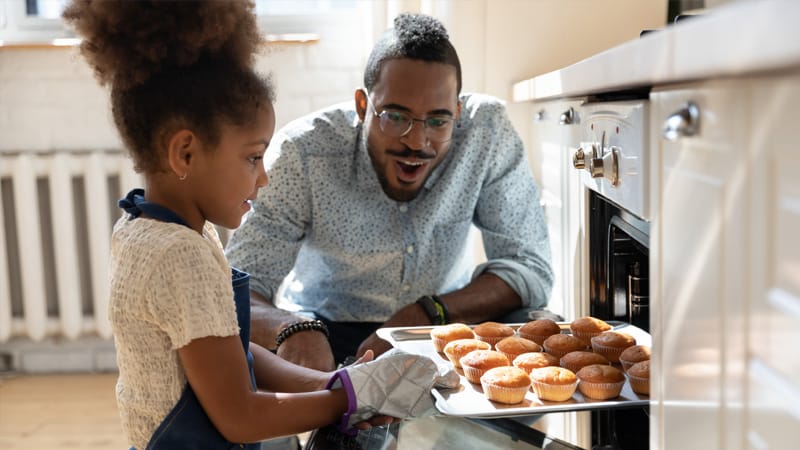 For Consumers
A Lower Carbon Solution
Lower carbon footprints throughout the process
Clean Sugar Technology allows a dry grind facility to take full advantage of all the starch that is brought into the plant. By stopping the fermentation process at a key point of the starch conversion process (prior to ethanol production) allows the plant to produce the exact same sugars that the biotechnical, industrial and food industries are using today – at a smaller carbon footprint and more value than traditional sugar processes. The remaining streams are processed through the MSC process to produce high value proteins.
CST™: U.S. Patents: 9,777,303 • 10,119,157 • 10,480,038 • 10,995,351 • 11,034,987 • 11,053,557 • 11,447,806 • 11,505,838 • 11,519,013 • 11,597,955 Brazil: BR102019004535-3 and EP 3121258.
lower carbon intensity than wet mill produced sugars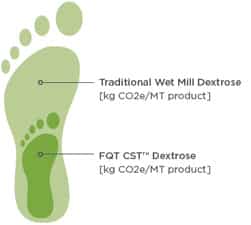 Technology Innovations
Fluid Quip Technologies has commercialized multiple patented technologies focused on enhancing the base corn-to-ethanol dry grind process and producing novel high-value feed/food products.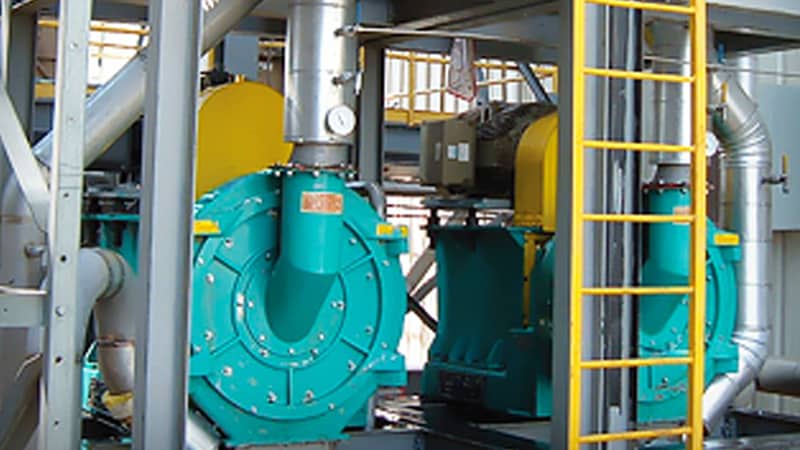 SGT™ Selective Grind Technology
Up to 3.0% increase in ethanol yield

Up to 22% increase in oil yield

Currently utilized in >2 billion gallons of annual production, globally

FQT paddle screens utilize a proprietary back-flush screen cleaning system, which can reduce labor

SGT reduces dough balling from slurry to achieve better corn flour water mixing, resulting in improved enzymatic activity
Increase ethanol and oil yields
The SGT system is installed in the mash cook process to expose more starch conversion to ethanol and to shear open the germ, releasing more renewable corn oil. This system reduces starch in dried distillers grains, reducing dryer loading while also increasing DDGS ProFat levels, depending on plant conditions. This allows for more oil to be recovered while maintaining a DDGS protein specification.
FQT provides customized systems based on plant size and objectives. FQT systems utilize various screen and mill designs including 36", 40", and 52" grind mills, to achieve optimum grind performance.
SGT™/FBP™ – U.S. Patents: 9,012,191 • 9,689,003 and Canada: 2,831,268, and China: ZL201280023265.2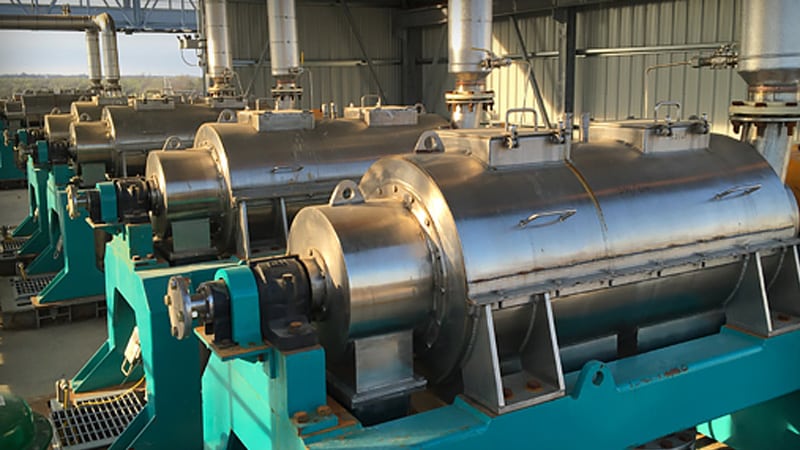 FBP™ Fiber By-Pass System
Remove fiber pre-fermentation
Produce a cellulosic ethanol feedstock
Increase fermenter capacity
Up to 10% plant throughput gain
Reduce distillation energy
Increase capacity
Fiber By-Pass separates fiber pre-fermentation for up to a 10% increase in fermenter capacity, boosting plant throughput. It can produce a pure fiber that is an excellent feedstock for cellulosic ethanol or industrial applications. Fiber can be recombined with stillage to produce traditional DDGS or sold separately achieving a higher-protein DDGS.
SGT™/FBP™ – U.S. Patents: 9,012,191 • 9,689,003 and Canada: 2,831,268, and China: ZL201280023265.2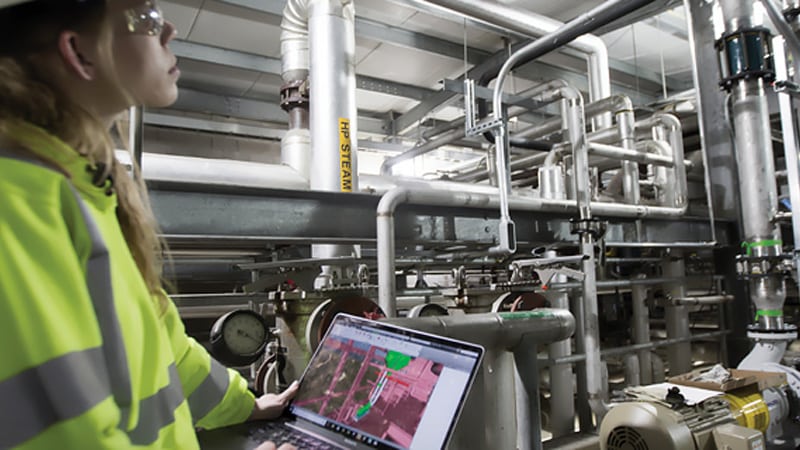 BOS™ Brix Oil Separation
High quality, low FFA oil (5-7% FFA)
Recover front end and back end oil
Total oil yield >1.0 lb/Bu
Recover corn oil from liquefaction
The BOS system separates free corn oil from liquefaction prior to fermentation. Recovering corn oil on the front end with BOS lowers the free oil content in fermentation. This allows for more oil extraction through fermentation and back-end oil yields are still significant.
BOS™: U.S. Patent: 9,732,302, China: ZL201180065801.0, and Europe: 2,646,164
Distillation
LED™ – Low Energy Distillation Greenfield or plant expansion
Replacement/modification in-kind to all plant designs

Available designs include vacuum and/or pressure distillation
Energy savings up to 8 thousand BTU/gal
Design modification to existing beer column, rectification and stripping column increases capacity up to 10–20%
Convert any high-pressure distillation systems to lower temperature vacuum distillation
Increase energy efficiency with distillation systems that are energy efficient and fully compatible with existing plant designs. Fluid Quip Technologies' patented distillation design allows flexibility for new and existing ethanol production facilities. Design modifications offer up to 40% reduction in steam consumption.
LED™ Distillation: U.S. Patents: 10,118,107 • 10,392,590
BTU / Gallon Energy Savings
L/MT Ethanol Yields From Corn
WFS™ WET FRACTIONATION SYSTEM
~ 430-460L/MT ethanol yields from corn
Short payback timeframe
Removes corn fiber before fermentation
Blend corn with sugarcane as an ethanol feedstock
Integrate various FQT technologies for additive results, including SGT milling, BOS corn oil recovery, and FBP fiber separation. The WFS Flex Plant™ version produces a corn-based slurry stream without fiber, providing high yields of ethanol and co-products, and can blend into the existing sugarcane mill to utilize existing fermentation, distillation and evaporation. A facility can operate at full production capacity year-round.
WFS Flex Plant™: Patent Pending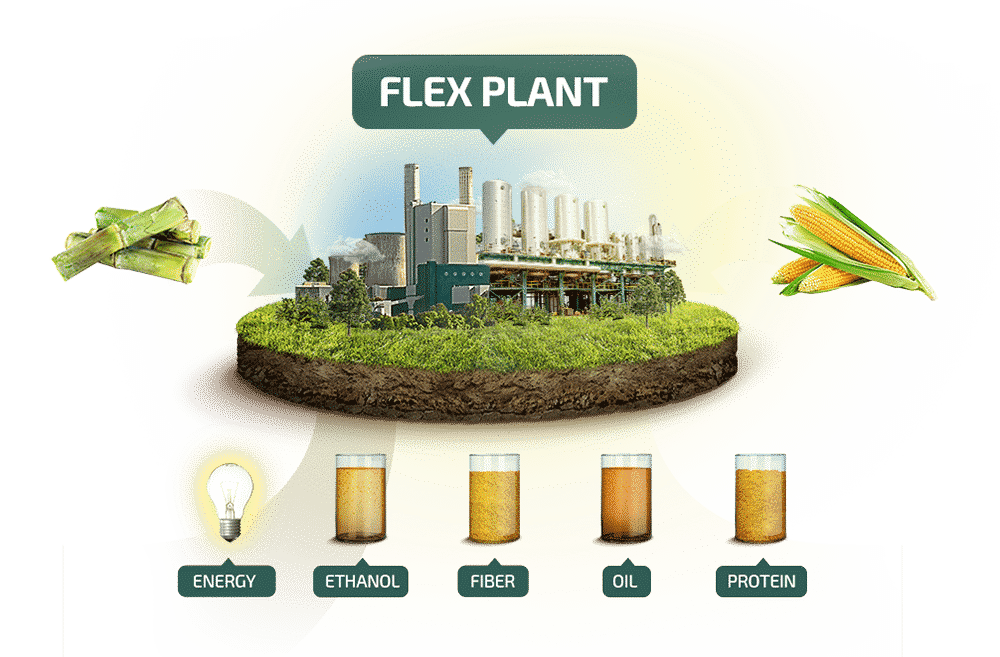 LOW ATR AND RAINY DAYS WILL NOT BE A PROBLEM
As the standard FQT process removes corn fiber prior to fermentation, we have developed a solution that allows corn sugars to be fermented in exactly the same way as sugarcane sugars, optimizing the process on rainy days and days of low ATR.
We have adapted our process so that the sugarcane mill does not have to adapt. This will allow the plant to process 100% ethanol, which will significantly improve its profitability.
FQT technologies are additive, so they can be combined in varying orders and applications to get the exact milling/separation process your plant needs. This mix of standard yet customizable configurations reduces capital expenditures, eliminates frustrations, and won't leave your investments stranded.
1. SGT™ Selective Grind Technology
FQT has SGT, a selective grinding patented system, in which the wet grinding is made in the liquefaction. This mill liberates more starch so it can be converted into sugars.
The plants that operate with this system achieve higher ethanol yields (from ~3 to 5%), higher oil yields, besides reducing the enzyme consumption. In South America the corn is harder, therefore the SGT yield in that region can bump the yields to ~7% more, which will be in a range of ~430 to 460 liters hydrous ethanol per ton of corn at 15% moisture.

2. FBP™ Fiber Bi-Pass System
FQT has developed the FBP to remove the corn fiber before fermentation. This way, the sugarcane mills can use the existing fermentation, distillation, and evaporation systems.
The corn fiber is sold for animal nutrition, similar to corn gluten meal.

3. BOS™ Brix Oil Separation
FQT has developed BOS for oil recuperation from liquefaction. This low FFA oil can be destined to animal nutrition or chemical uses. The total oil yield (front-end + back-end) on FQT process can exceed the ~18kg/ton.

4. MSC™ MAXIMIZED STILLAGE CO-PRODUCTS
The MSC system created by FQT to produce protein after fermentation. Is a 50% purity protein product and is negotiated as a protein of high value in the corn gluten and brewer's yeast market.
CONSTRUCTION PROJECT MANAGEMENT
Build it right for the long term

For construction management or even full turn-key projects, you won't find another group with the expertise and field-proven experience of Fluid Quip Technologies.
We've managed new plant construction and expansion around the world, and will oversee full turn-key projects in the field. Fluid Quip Technologies offers support for capital projects such as fermenter additions and mole sieve expansions, and can also engineer and install new product technologies.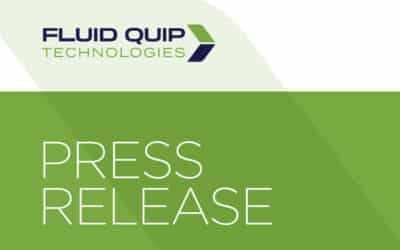 Fluid Quip Technologies to Supply World's First Wheat-Based MSC Protein System CEDAR RAPIDS, Iowa--(BUSINESS WIRE)-- Fluid Quip Technologies (FQT), a global leader in advanced biofuel, biochemical, and innovative co-product technologies, announced today that it will...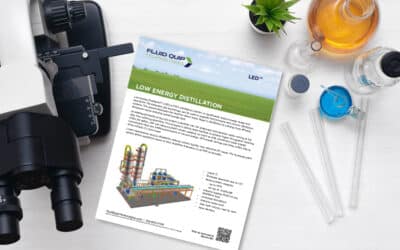 Engineering SolutionsThe Fluid Quip Technologies (FQT) team of over 25 chemical and mechanical engineers bring decades of experience in ethanol plant design and operations to our customers. The team's unique skill sets allow them to provide insights and guidance on...
Because running is everything

Around-the-clock service to keep your plant up and running.
Plant operations up-time is important to you, so it is important to us. That is why we have a full-service team of plant reliability experts with the experience to help you solve uptime issues, here to support you 24/7. Ready access to a full inventory and access to all Fluid Quip parts ensure that you maintain your plant's uptime status.
Our team of maintenance technicians can help you to create comprehensive operational plans to decrease maintenance issues and downtime.
You have Questions. We have answers!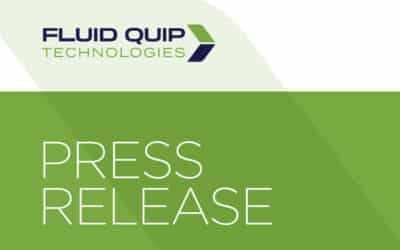 Fluid Quip Technologies' DCO Technology™ Achieving Record Distillers Corn Oil Yields at Ace Ethanol CEDAR RAPIDS, Iowa--(BUSINESS WIRE)-- Fluid Quip Technologies (FQT) is pleased to announce that its patented Distillers Corn Oil (DCO) Technology™ is achieving record...